Is this the right moment for an exhibition on the topic of Happiness?
That was the question a museum in Germany asked itself during a time of political and social upheaval, when they say anxiety is at an all-time high.
The Deutsches Hygiene-Museum in Dresden, which conceives itself as a "forum for science, culture and society," believes it's more important than ever to explore the topic of happiness. Positive emotions – according to the exhibition's thesis – are an important factor in developing resilience during individual and social crises.
At T&T Creative Media, we regularly feature the bright side of humanity, the internet, and social media, so were delighted to provide user-generated video to the "Hello Happiness!" exhibition.
In one exhibition video, after a family's sunny vacation to the beach was canceled during covid-19 lockdowns, the parents recreated the beach experience in their bathroom – including sandpits, buckets and spades, beach ornaments and bath full of water. Check out the original story here: https://happilynews.com/after-beach-vacation-cancelled-family-decide-to-bring-beach-to-their-home/
Hello Happiness! is based on London's Wellcome Collection exhibitions Joy and Tranquillity, curated by Laurie Britton Newell and George Vasey, in 2021. In its six sections, the exhibition presents various practices whereby positive emotions develop and in turn affect people's perception of themselves.
Letting Go: visitors are invited to leave their daily life behind and to discover the various ways and techniques with which people transport themselves into euphoric, ecstatic, or intoxicating states.
Feeling: a look inside the body to answer where our emotions actually originate.
Hope: the potential positive emotions that can be unleashed when dealing with moments of social and personal crisis, with hope as a motivating force and provides comfort.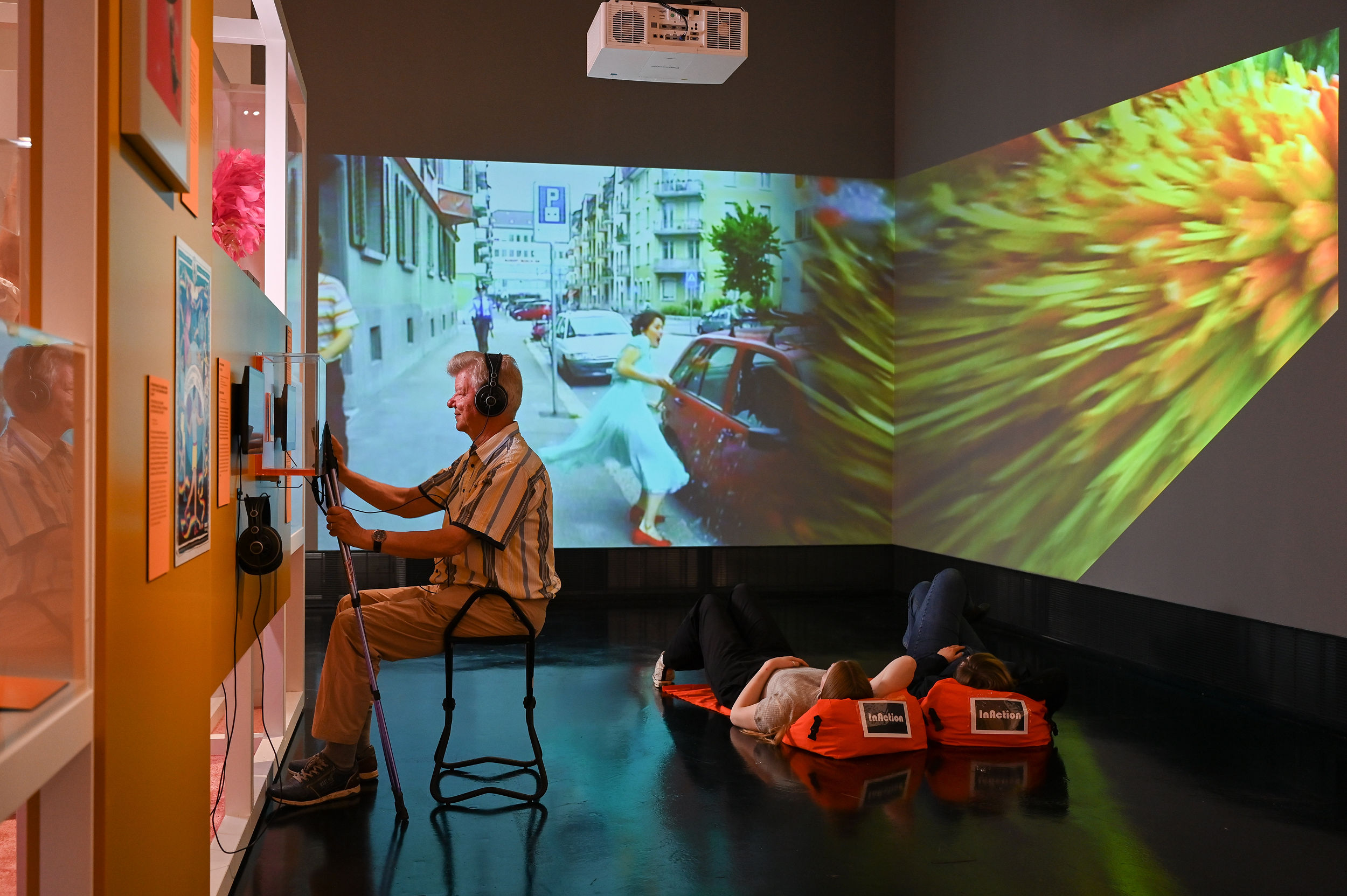 Together: focusing on friendship, family and other communities where some people flourish in large, sociable gatherings, while others recharge their batteries while spending time alone or in small group settings.
Calm: a space for visitors to catch their breath with various methods of relaxing – from spirituality and meditation to self-reflection and wellness.
Nature: exploring the beauty of nature and its soothing and relaxing effect on people.
In addressing the transience and ambivalence of feelings, the exhibition moves from the individual to the collective. Positive emotions are viewed as a source of energy open to everyone, without, however, ignoring the fact there are numerous social and cultural prerequisites for a successful and happy life.
Another central motif of the exhibition is the physical experience, which ranges from ecstatic moments of happiness to quiescent self-awareness.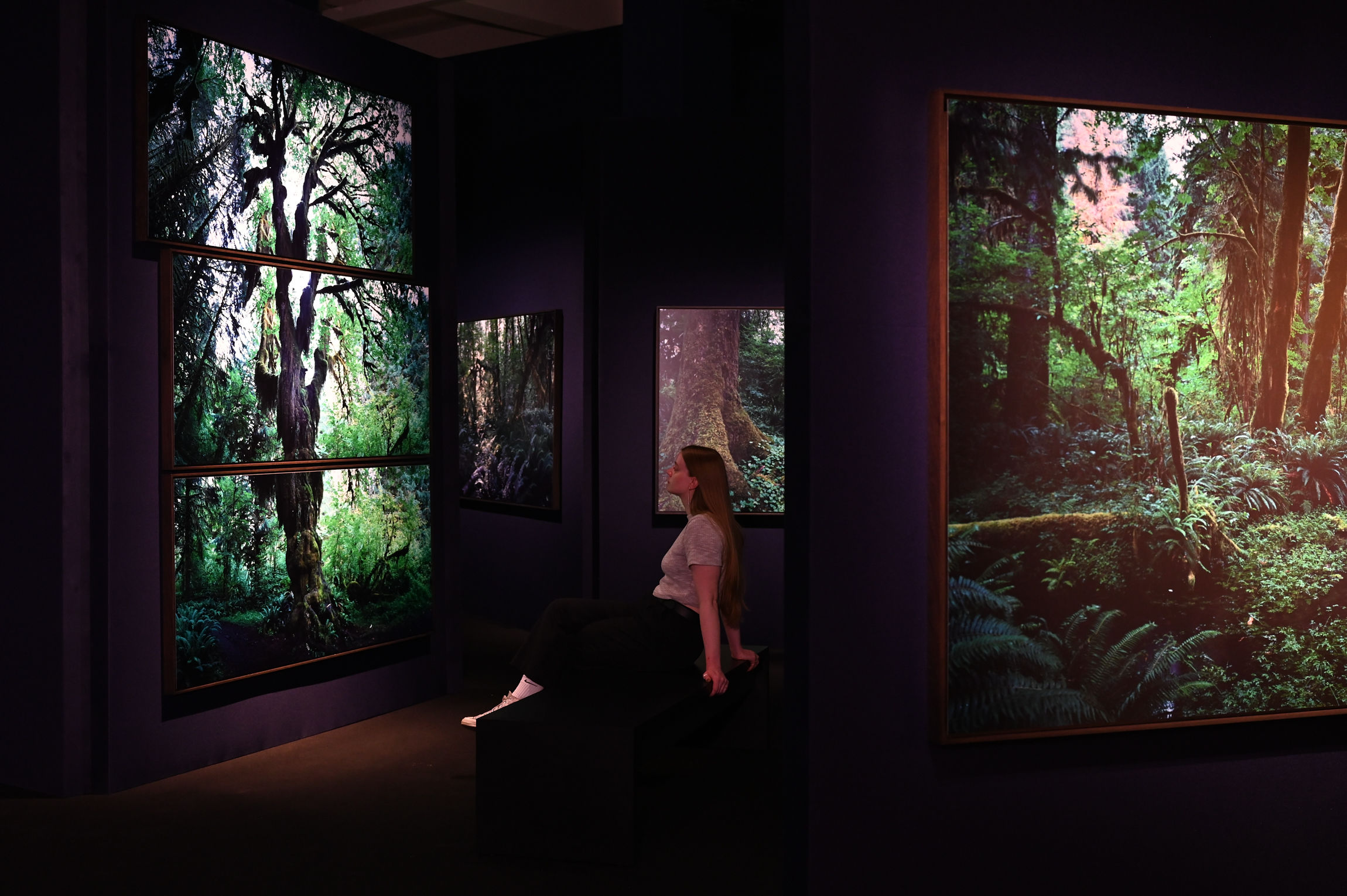 The exhibition features a variety of contemporary artworks, interactive stations, and historic-cultural exhibits that explore these different aspects of happiness.
In a world that can often be dark and scary, Hello Happiness! is a reminder that there is still beauty and joy to be found.
Visit the Hello Happiness! exhibition at the Deutsches Hygiene-Museum in Dresden from May 27 to November 19, 2023.
Curator: Isabel Dzierson, DHMD
Scientific and Curatorial Associates: Wiebke Drescher, Anina Falasca
Exhibition Design: BOK + Gärtner, Münster
Illustrations: Slinga, Leipzig